Skeletal Dysplasia Lab Research among 2013 Top 20 Mucopolysaccharidosis Articles
Written by Katherine Osevala
Editorial Services Intern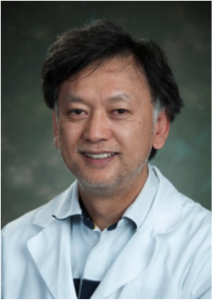 In July, Shunji Tomatsu, MD, PhD, and co-authors were notified that three of their lab's manuscripts were listed on BioMedLib's Top 20 Articles in the field of mucopolysaccharidosis (MPS) since 2013. BioMedLib's "Who is Publishing in my Domain?" service, which tracks how frequently articles are read, alerted Dr. Tomatsu of this exciting news. All three articles were published in Molecular Genetics and Metabolism and include research on MPS or mucopolysaccharidosis IVA (MPS IVA). MPS and MPS IVA are related genetic diseases that are caused by the body's failure to produce necessary enzymes, causing improper cell function and damage to numerous body systems.
The authors' highest ranking article, listed as seventh, "Newborn screening and diagnosis of mucopolysaccharidoses," describes a novel high-throughput screen to assay several glucosaminoglycans—dermatan sulfate, heparan sulfate, and keratan sulfate—for early diagnosis of MPS. The method can also be used to monitor therapeutic efficacy.
Ranked ninth, "Review of clinical presentation and diagnosis of mucopolysaccharidosis IVA," outlines a summary of the history of MPS IVA research, such as the development of the disease and discussions of laboratory diagnoses. This review targets the possible necessity for multi-system considerations during diagnosis rather than single-method diagnosis.
Lastly, Dr. Tomatsu and co-authors performed a mutation screening of the GALNS gene in the eighteenth ranked article, "Mucopolysaccharidosis IVA: correlation between genotype, phenotype and keratan sulfate levels." This screening was conducted in 55 patients with MPS IVA. It identified 53 different mutations, including 19 novel mutations. The authors found blood and urine keratan sulfate concentrations to be age-dependent and higher in those with a severe phenotype. This study allows for improved predictions of clinical severity and can be used to evaluate treatment options.
Additionally, Dr. Tomatsu was recently informed that he will be receiving the Genzyme Award from the Japanese Society for Inherited Metabolic Diseases. The award is typically reserved for researchers in Japan, but Dr. Tomatsu was strongly recommended by Japanese Professors Drs. Yamaguchi of Shimane University and Suzuki of Gifu University.