COBRE recruit, Matthew E. R. Butchbach, Ph.D., presents new research at Regional and International Meetings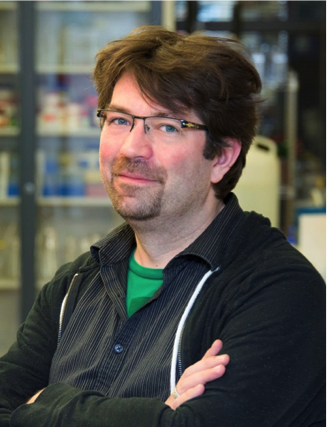 Matthew E. R. Butchbach, Ph.D. (Head, Motor Neuron Diseases Research Laboratory) discussed strategies for increasing SMN2 expression in spinal muscular atrophy (SMA) at a neurogenetics symposium entitled "From Gene to Therapy and Back" hosted by the Department of Neurology at the Children's Hospital of Philadelphia On 29 May 2015. This event provided an excellent forum for Dr. Butchbach to network with area clinicians and researchers to discuss the latest advances related to basic, translational and clinical aspects of pediatric neurogenetic disorders.
The following month, Dr. Butchbach's team presented two posters at the 19th Annual Spinal Muscular Atrophy (SMA) Researcher Meeting on 18-20 June, 2015 in Kansas City, Missouri. This premier conference is organized by Cure SMA and provides a forum for researchers from around the world to come together and discuss recent advances in research related to SMA. Additionally, SMA researchers and clinicians have opportunities to meet with children and young adults affected by SMA as well as their families. Dr. Butchbach and his research assistant, Ashlee Harris, presented a drug discovery poster—"Identification of novel inducers of SMN2 expression"—describing his group's ongoing collaboration with AurimMed Pharma, Inc. Dr. Butchbach received support from the Center for Pediatric Research COBRE program as well as from Cure SMA to present at this conference. His graduate student, Cinsley Gentillon, presented a second drug discovery poster entitled "Regulation of SMN expression by DcpS inhibition in SMA cells." Ms. Gentillon received fellowship support from the UD Graduate School, Department of Biological Sciences and Nemours Biomedical Research to attend this conference. Ashlee Harris and Kevin Lozo—a former undergraduate student working with Dr. Butchbach's group—were co-authors on this poster.